This is just one of the many jobs that CMR Heating and A/C has performed over the last year.
Below is pictures of a older Gas converted single burner furnace, vintage around 1950.
All photos are supplied by the customer, Lew and Auneke
This is what we started with,
note this furnace covered an area on 6 Feet by 4 feet.
From all outward appearances this furnace appeared to work
It definitely was not an efficient model though,
However it most likely was in its day.
The individual in these pictures is the owner of CMR Heating and A/C.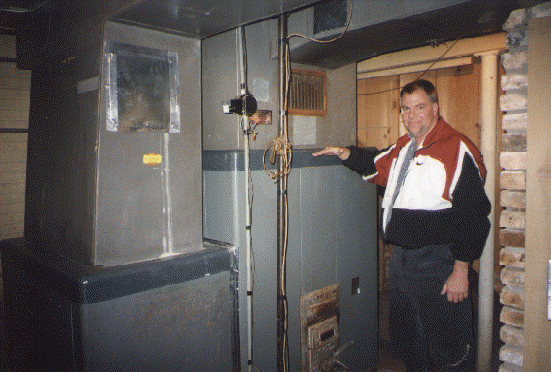 The arm pointing at the right is the owners wife asking questions.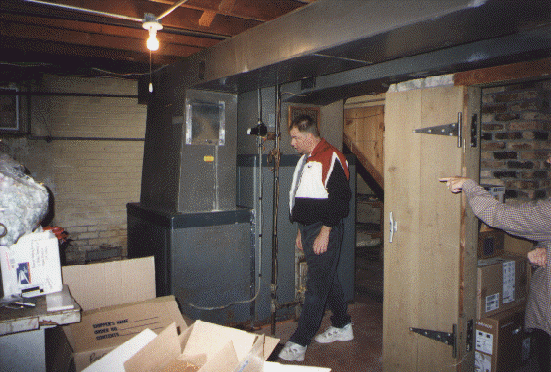 For this job we installed a 92% Direct Vent High efficiency
natural gas Luxaire furnace.
Note the size difference from the older furnace. This furnace
covers about 2 feet by 2-1/2 feet of floor space, freeing
up considerable amounts of floor space.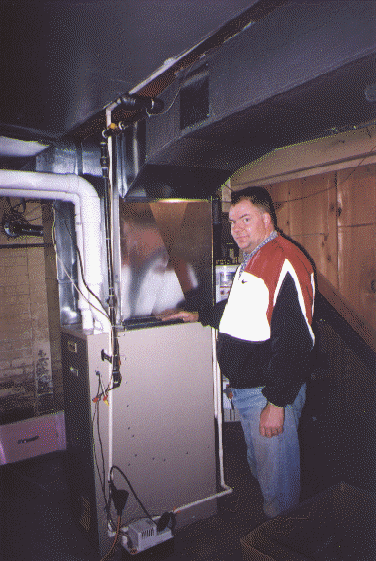 People often ask, Why should I have my furnace checked?
furnace.
That dark spot in the top is a hole in the primary heat exchanger.
When we started on this
job the hole was covered by rust and not easily observed.
This would be considered a killer if the rust would have fallen into the
heat exchanger and allowed carbon monoxide to leak into the house.
Lucky for Lew and Auneke we replaced the furnace before that happened.
P.S. the coke cans keep us going especially the full ones.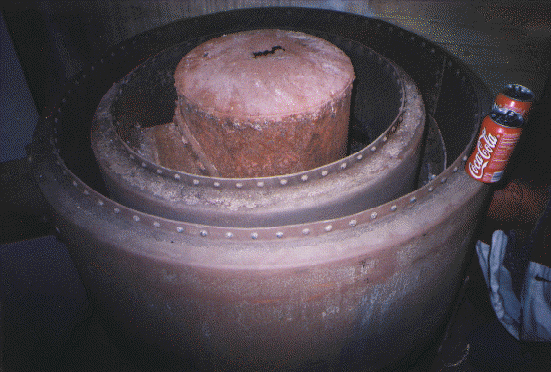 This shows how big the old furnace heat exchangers really are. We had
to get the cutting torch out for this one.
Along with big, these things are not very light, This heat exchanger weighed
in excess of 500 pounds.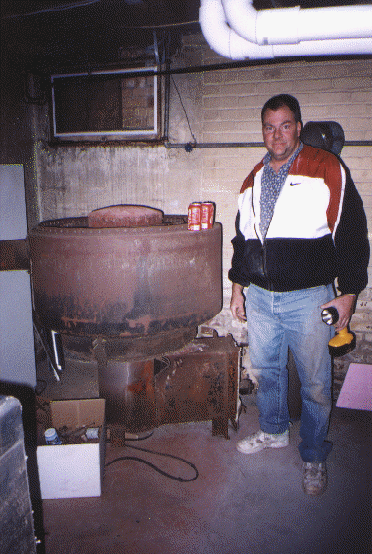 Press here to return To the Home Page.